Urea and Vitamin E Cream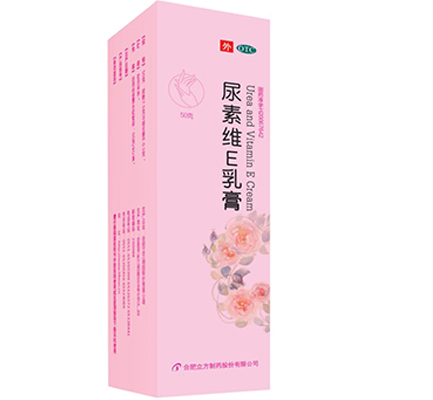 Product Characteristics
★ Exfoliating Scrub and treating chap
★ Very good moisturizing effect
★ New arrival with new packing 

Urea and Vitamin E Cream
Appearance:White cream with aromatic odour.
Standard: 50grams with 7.5g urea and 0.5g Vitamin E.Aluminum package.
Application:Exfoliating scrub of hand and foot.And scrub from tinea of feet and hands(keratinizing).
Usage and dosage:For external use.Coating affected parts with 2-3 times per day with kneading;
Authentication Code: National Medical Approval H20067642
Storage:Stored in a cool & dry well-closed container, keep away from moisture and strong light/heat. 
Shelf life: Three years under well storage condition.

Urea and Vitamin E Cream
This product can prevent prevent chapped skin and make skin soft by adding hydration of cuticle and cuticular protein dissolved&modified.Vitamin E is one of the antioxidant which can maintain normal development and function of muscle and neuro.