Paeonol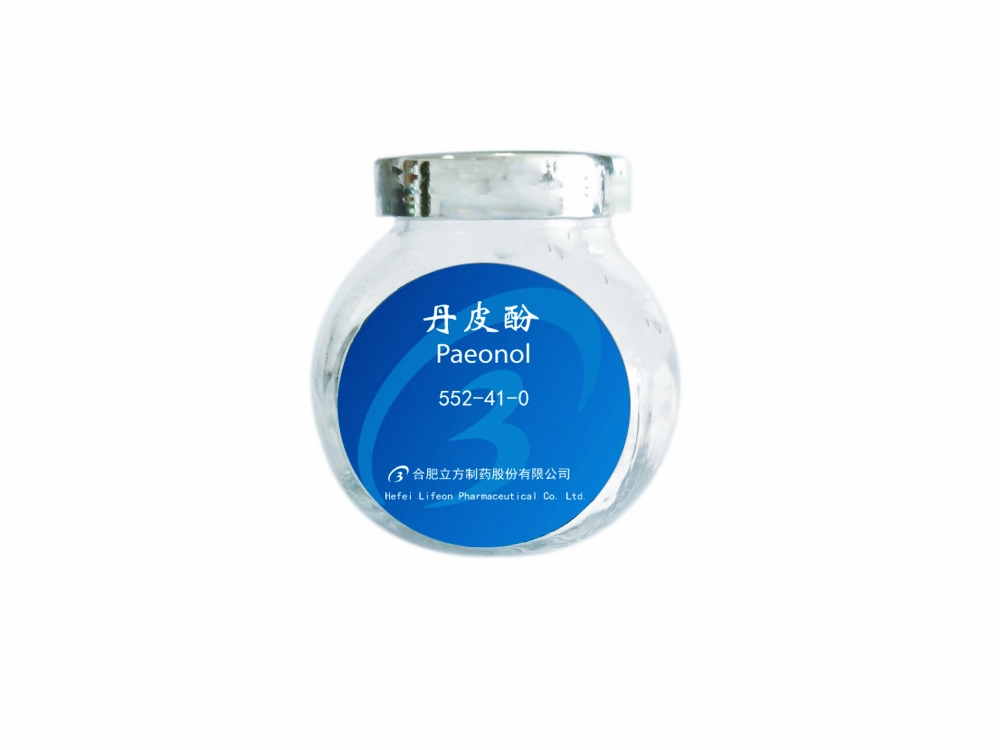 Paeonol
CAS:552-41-0
Extract Source:Root of Peony
Spec:98%
Molecular formula&Molecular weight:C9H10O3:166.18
Test method: HPLC/UV/TLC
Application:Antipyretic analgesic antiinflammatory and anti-allergic reaction,etc.
Packing:Double-decked vacuum bag、1 Bag/Outerfiber drum
N.W.:25kgs/drum (as per clients' request.)
Storage:Stored in a cool & dry well-closed container, keep away from moisture and strong light/heat.
Shelf life: Two years under well storage condition.