Succimer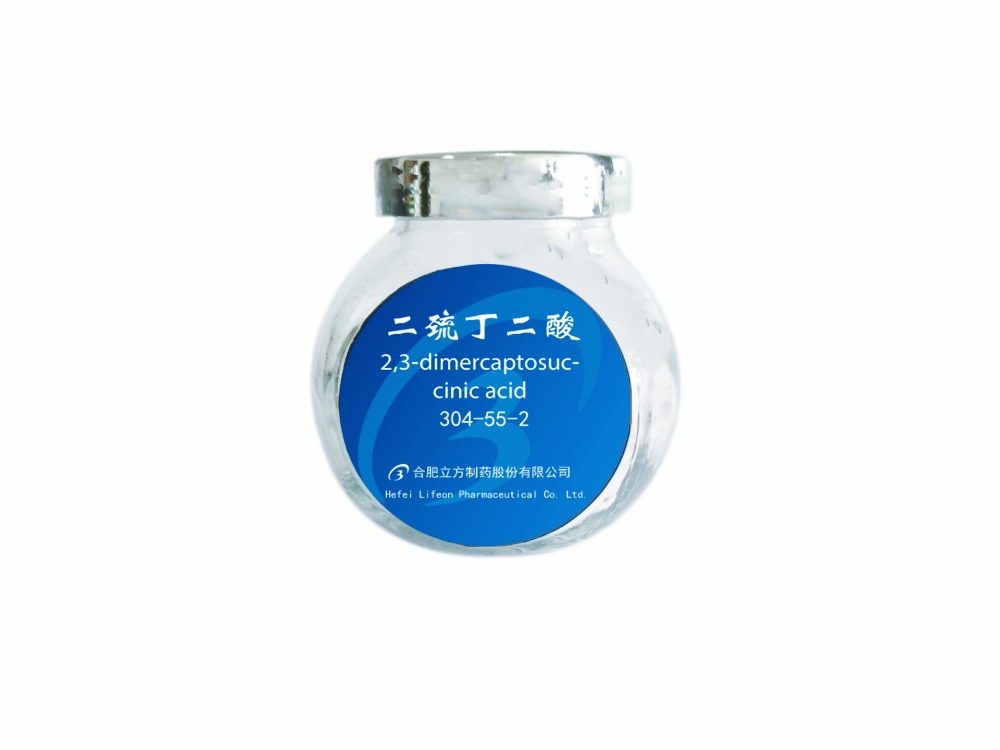 2,3-Dimercaptosuccinic acid
CAS:304-55-2
MDL No.:MFCD00064799
EINECS No.:206-155-2
RTECS:WM7650000
BRN No.:1725150
PubChem No.:24894166
Spec:98.5%
Molecular formula&Molecular weight:C4H6O4S2:182.218
Test method: ChP2015
Application:Antidote of heavy metal.
Packing:Double-decked vacuum bag、1 Bag/Outerfiber drum
N.W.:25kgs/drum (as per clients' request.)
Storage:Stored in a cool & dry well-closed container, keep away from moisture and strong light/heat.
Shelf life: Three years under well storage condition.